Choosing the Perfect Kitchen Cabinet Style for Your Home
18th Jul 2023
The kitchen is the heart of the home, and the cabinets play a significant role in its overall aesthetics and functionality. When it comes to selecting the perfect kitchen cabinet style for your home, several factors come into play, including your personal taste, the kitchen's existing design, and your budget. Here are some essential tips to help you make the right choice.
Assess Your Kitchen's Overall Style:
Before diving into cabinet options, take a step back and evaluate your kitchen's overall style. Is it modern and sleek, traditional and classic, or rustic and farmhouse-inspired? Understanding your kitchen's existing design will help you narrow down the cabinet styles that complement it seamlessly.
Consider Your Personal Taste:
Your kitchen should reflect your personality and taste. Think about the vibe you want to create in your kitchen – whether it's a cozy and warm ambiance or a contemporary and sophisticated one. This will guide you in choosing cabinet styles that resonate with your preferences.
Determine Your Storage Needs:
Different cabinet styles offer varying storage options. Assess your storage needs and prioritize them. If you have a lot of cookware and kitchen gadgets, cabinets with deep drawers or pull-out shelves might be essential. On the other hand, if you have a valuable dish collection to showcase, glass-front cabinets could be an excellent choice.
Explore Cabinet Door Styles:
Cabinet doors are a key component of the overall style. Some popular options include:
Shaker Style: Clean lines, versatile, and suitable for various kitchen designs.
Raised Panel: Traditional and elegant, perfect for classic and formal kitchens.
Slab or Flat Panel: Modern and minimalist, ideal for contemporary and sleek kitchens.
Glass Front: Adds visual interest and works well for displaying decorative items.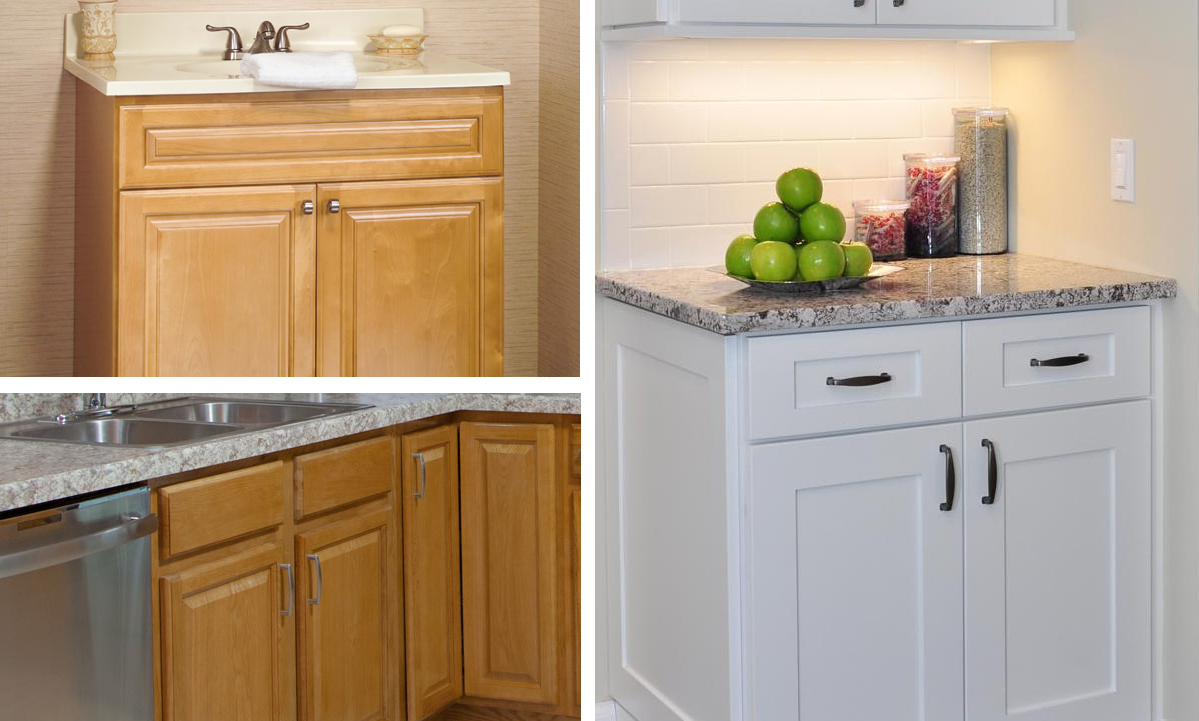 Material and Finish Selection:
Kitchen cabinets come in a variety of materials such as wood, MDF (medium density fiberboard), laminate, and metal. Each material has its own advantages and aesthetic appeal. Consider durability, maintenance and cost before finalizing a material. Additionally, the finish of the cabinets can have a significant impact on the overall appearance. Choose stain or paint colors that match your kitchen's color scheme.
Budget Considerations:
Kitchen cabinets can be a significant investment, so it's essential to establish a budget beforehand. While custom cabinets offer more flexibility, they tend to be more expensive. Ready-to-assemble (RTA) or semi-custom cabinets can be more budget-friendly options without compromising on quality.
Seek Professional Advice:
If you're unsure about the best cabinet style for your kitchen, consult with a kitchen designer or a home improvement professional. They can provide valuable insights and suggestions based on your kitchen's layout and your preferences.
Visualize and Gather Inspiration:
Use design websites, magazines, and social media platforms to gather inspiration and visualize how different cabinet styles will look in your kitchen. Create a mood board or a scrapbook to help you envision the final result.