How to choose best countertop for your dream kitchen?
22nd Jun 2022
When it comes to the remodeling of your kitchen or bath, nothing is more visually important than your countertops. Seeing its importance in Kitchen renovation, it matters a lot what material, finish, and design you choose for your countertop. The countertop is an essential component of the kitchen. It is where all the action takes place. In the current COVID world, homeowners are looking for a bit more character in their countertops. The focus and attention of today's homeowners is towards durability, safety, and hygienic countertop surfaces with ease of cleaning and maintenance.
If the kitchen is the epicenter of the home, then countertops are the epicenter of the kitchen. It is where almost every kitchen activity begins and ends. Because countertops are one of the first things you see when you enter a kitchen, they naturally serve as a focal point. Investing in high-quality, high-performing, statement-making countertops makes a lot of sense. Not only are countertops relied upon for meal preparation, but they are also used for cooking, eating, entertaining, doing homework, charging electronics, reading, relaxing, and spending quality family time together. Countertops serve practical and aesthetic functions that can make or break a new kitchen.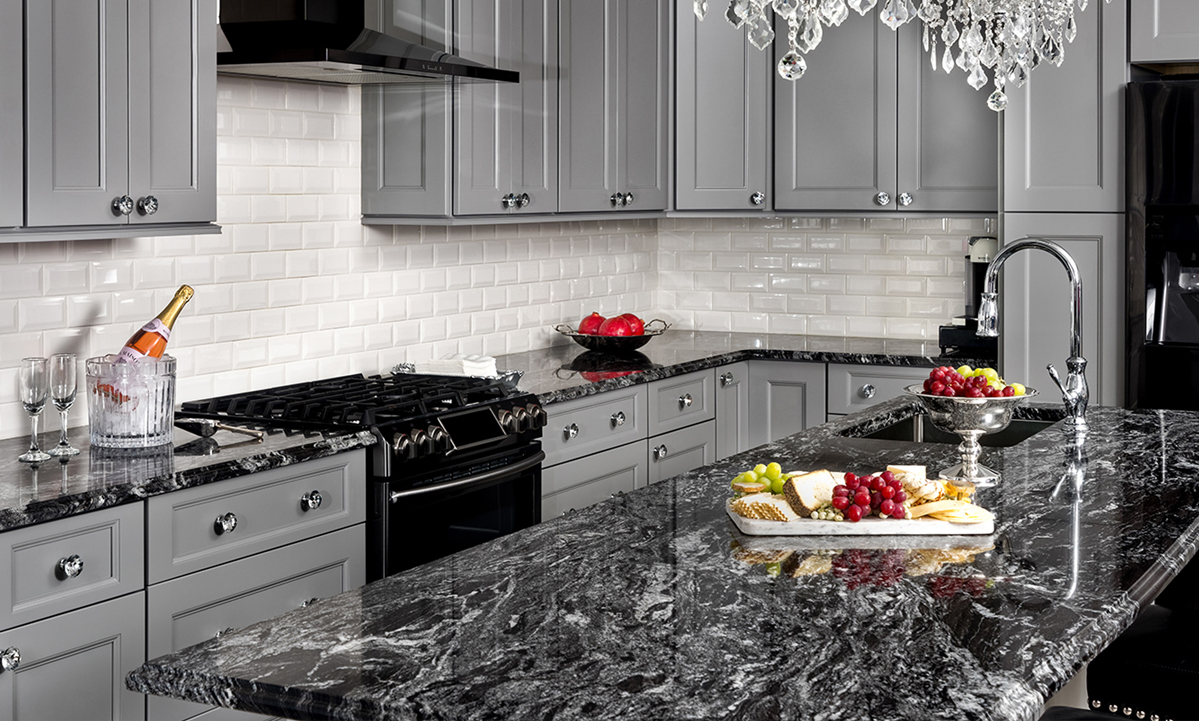 The exquisite range of granite, quartz, and laminate countertops from Express Kitchens combines beauty with outstanding performance, enabling the customers to bring their design imagination to life. Express Kitchens meet standards of excellence from the initial procurement of raw materials to the final quality control check. The highly skilled and trained staff ensures the quality of a product is delivered to you in the shortest possible turnaround time that is unrivaled in the industry today.
Redefining Elegance of Quartz Countertops With Express Kitchens
Made from one of the hardest minerals on earth, Quartz Countertops are arguably the most durable option for modern-day kitchens. Quartz is one of the major engineered stones made from crystalline silica and is the strongest, durable, and non-porous material which is used for constructing kitchen cabinetry as it can lever more pressure with longevity. In addition to this, Quartz survives a gauntlet of spills, hot pots, knives, and more with top scores, and it does not have to be sealed for stain protection. It is waterproof so it can be paired with an under-mounted sink.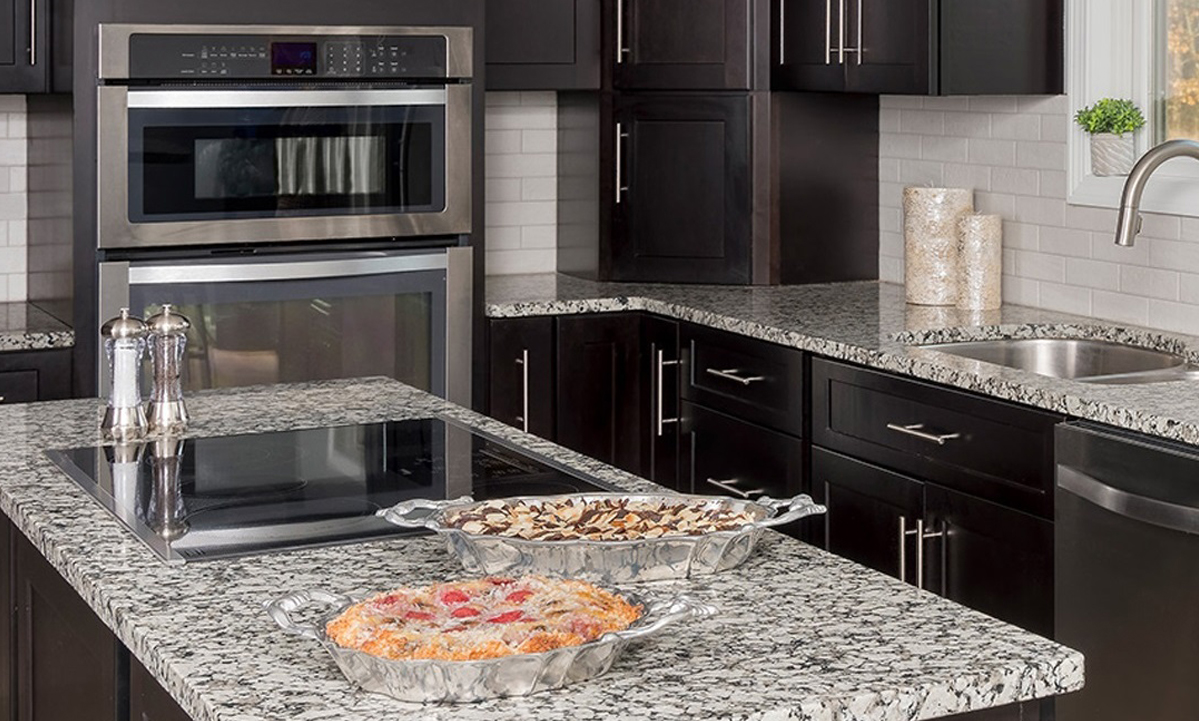 The biggest advantage of Quartz is its range of the most eye-catching colors, patterns, and finishing techniques that enhance the look and feel of the kitchen. Quartz countertops are a low maintenance product due to their high density and low porosity. Owners of a quartz countertop do not have to worry about food contamination or staining with a high-quality quartz countertop.
Express Kitchens offers the most comprehensive and vibrant range of quartz colors. The vast colorful range of quartz counters from Express Kitchens offers the most reliable options and is a perfect balance of durability and comfort that adds the touch of glamor to your kitchen. The Star Quartz range of countertops from Express Kitchens includes First Snow, Gray Crystalline, Stratus Cloud, Volcanic Ash, Worn Concrete, Pietra Grigio, Carrara Haze, Carrara Argento, Coastal Storm, Golden Persia, Irish Mist, Bianco Statuario, Glacial Erosion, Ice Sheet, and Bianco Desert.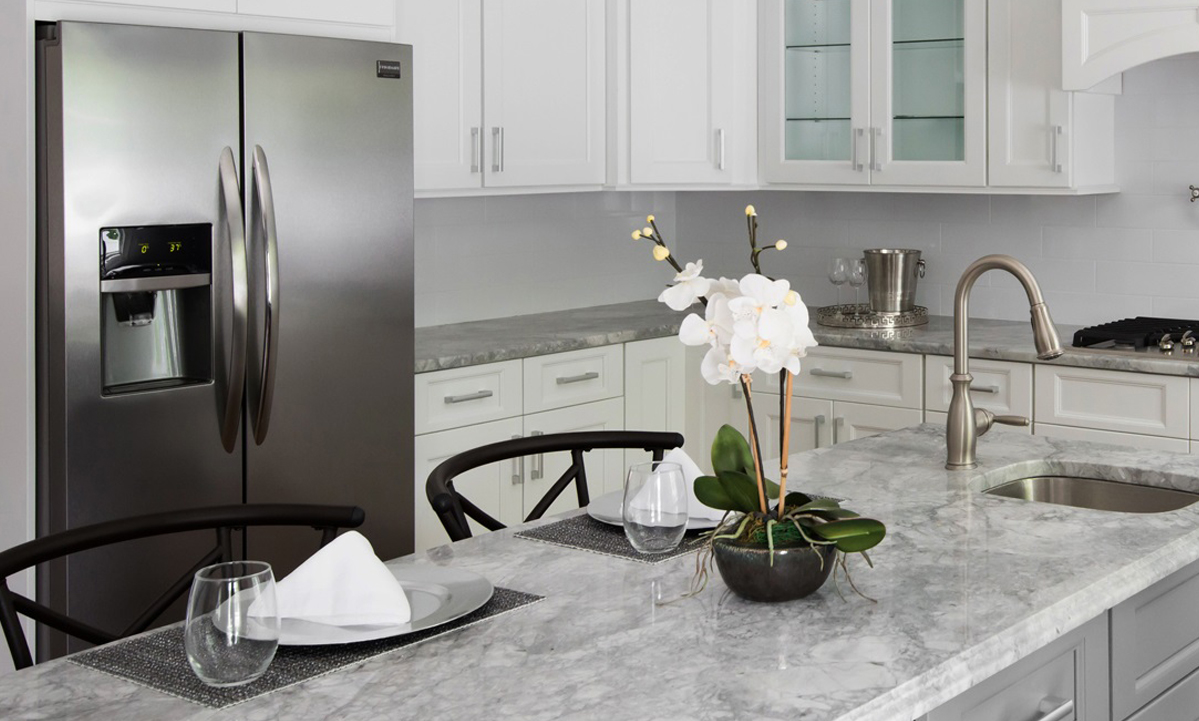 Granite Countertops – Hallmark of Marvelous Kitchens
All-natural stone – Granite – on an average contains 72% crystalline silica by weight, making it another durable stone for constructing countertops. If you want the unmatched quality and style of naturally formed stone, then nothing beats granite.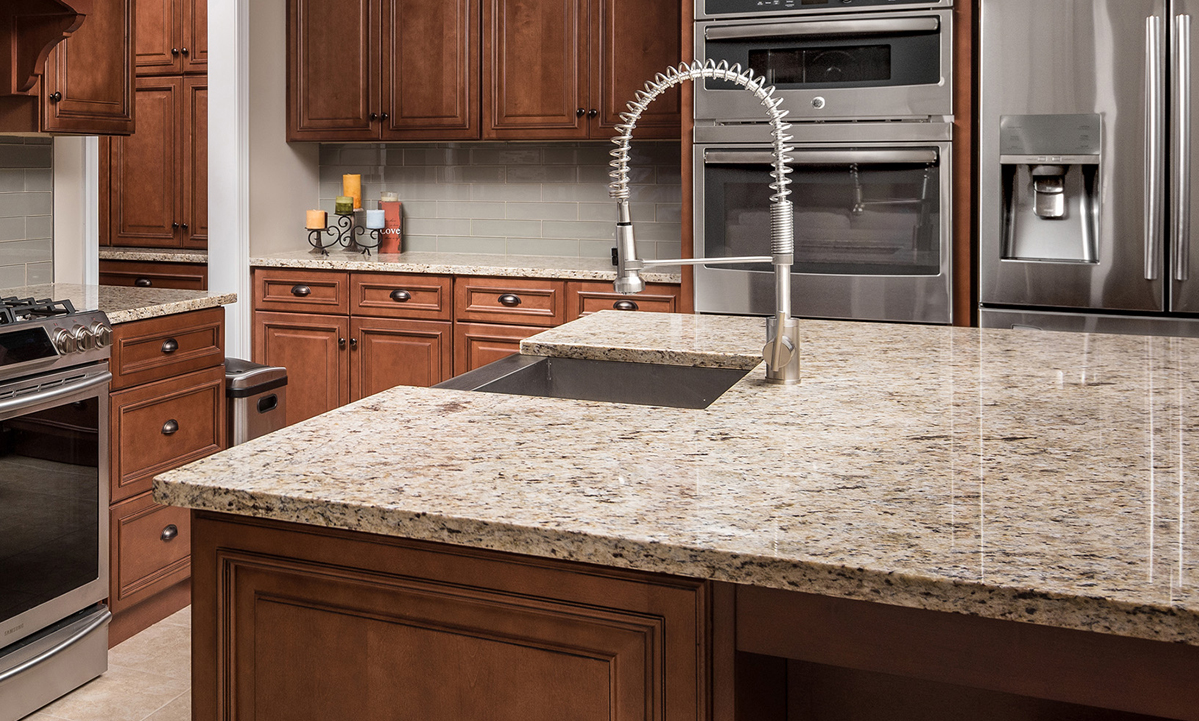 Granite countertops are the number one choice for countertops and with good reason. It adds elegance to a kitchen and will more than pay for itself by the time you decide to sell your home. While granite may seem expensive compared to other options, it can be one of the best investments you, as a homeowner can make. If you take the durability and longevity into account, this truly becomes one of the more affordable home improvement options. It is a practical and attractive solution for kitchen cabinets and one that buyers look for when purchasing their next home.
Laminate Countertops from Express Kitchens
Laminate countertops are famous for easy care and superior performance. Whatever pattern or color your choose, the beauty of laminate countertops will be yours at a price you can celebrate. Our Standard Laminate designs set the industry standard for performance, beauty, and variety. All your design aspirations can be met with a brilliant range of colors and patterns each offering an attractive combination of great looks at a superior value.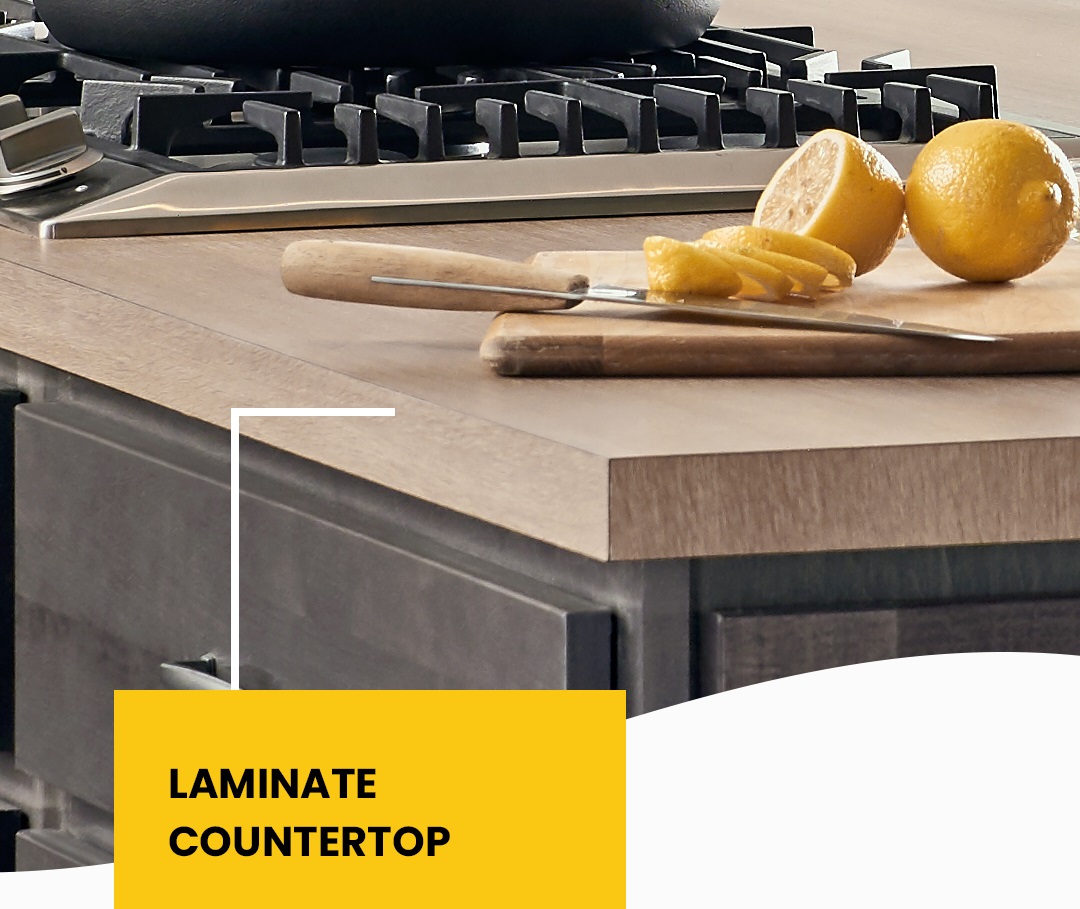 Express Kitchens offer expertise and finesse in selling the best quality countertop – a wide range of colors – which can be customized as per your convenience and comfort.
Get up to $500* value of FREE COUNTERTOPS on the purchase of your NEW KITCHEN CABINETS. Sourced from the world's finest stone quarries, Express Kitchens' offer the best quality Granite and Quartz counters with a wide selection of colors and price to fit your budget. Easy financing option: 0% Interest for 18 months available on your cabinet purchase.
Book now: https://expresskitchens.com/measure-kitchen/
Call: (860) 247-1000
Email: info@expresskitchens.com
OR
Visit your nearest Express Kitchens showroom today to get the most exciting and happening deal on your kitchen countertop.